Trade
Trade accounts
Over the years we have built up buyer relationships with leading manufacturers so we can offer attractive discounts for trade customers.
We can supply you with wet floor formers; level access shower trays; shower seats; grab rails; shower boarding and trims at Trade Prices. Contact us to discuss what you need.
Accessibility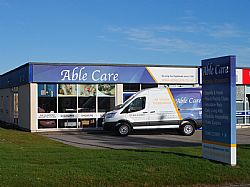 Make your business accessible and comply with The Equality Act 2010 (formally the Disability Discrimination Act) and Section 4.2 of the Technical Handbook (Scotland).
We can provide stair lifts; platform lifts; ramps and living aids to help your business provide equal access to goods facilities and services.
"I eat there because I know they have sets of cutlery with easy grip handles. The thin handled designer cutlery in some restaurants isn't practical for me to use and their efforts of wrapping napkins around handles to thicken them up isn't acceptable."
"It's demeaning having to sit in the street to discuss my business when a simple ramp could easily let me get in."
Contact Us...
Able Care Inverness
T: 01463 233 900
Able Care Aberdeen
T: 01224 636 868
Making life a little easier...
Many thanks for everything you and the chaps did - and for your endless patience.
News Headlines
Christmas/New Year Opening Hours Over the festive period our On-Call Engineer (Inverness based) will be available for Emergency Call Full Story...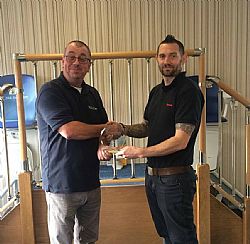 Able Care, a specialist mobility business based in Inverness and Aberdeen, covering the Highlands and the North East of Scotland, has been awarded Full Story...