Pushing; tipping; pulling; holding; screwing; leaning; cutting; sipping; relaxing, lifting; wiping; drying; washing; carrying; resting; sitting; standing; walking; grabbing; adjusting; tying; brushing; sorting; zipping; buttoning; fastening; writing;
Daily Living Aids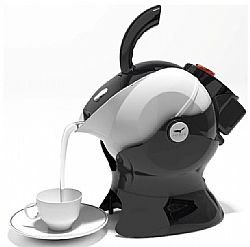 The largest selection of daily living aids in the North and North East of Scotland.
Struggling with some of your every day jobs?
Want to do it yourself?
Why not make life easier?
Want the freedom to live your life?
Whatever you want to do we can try to help you do it.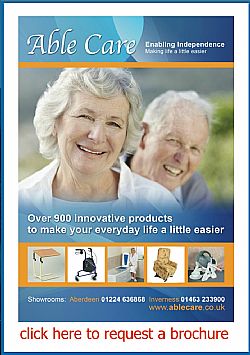 At Able Care we understand how important it is to you to stay active, safe and independent.
Tell us what you need help with and we'll try to find a solution that works for you. We have 100s of practical gadgets and tools that can help you keep your independence.
Pop in to our showrooms in Inverness or Aberdeen to see our large selection of aids to help with daily living or call us for a free brochure. Our experienced team can help you find what you need to get the job done. They can advise you on the most suitable products to help you do things for yourself.
"Just lifting the kettle was difficult, now my gadget does all the hard work"
You may be eligible for zero rated VAT on certain products and equipment. For more information please speak to our showroom team.
Contact Us...
Able Care Inverness
T: 01463 233 900
Able Care Aberdeen
T: 01224 636 868
Making life a little easier...
Thank you, staff and tradesmen. We are delighted and will both enjoy our new bathroom.
News Headlines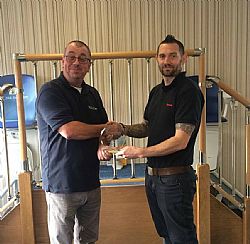 Able Care, a specialist mobility business based in Inverness and Aberdeen, covering the Highlands and the North East of Scotland, has been awarded Full Story...
New Facebook Page for Able Care's Aberdeen showroom

The Aberdeen branch of Able Care is spreading it's wings and now has it's own Facebook Page. Why not "like" the page a Full Story...