Contact Us
If you'd like to drop by and visit our showrooms in Aberdeen and Inverness you are always welcome.
| Weekday | Opening hours |
| --- | --- |
| Mon – Friday | 0900-1700 |
| Sat | 0900-1300 |
Required fields are marked *
Contact Us...
Able Care Inverness
T: 01463 233 900
Able Care Aberdeen
T: 01224 636 868
Making life a little easier...
Thank you for sending out the information so promptly. The times I have used Able Care have left me very impressed by the staff's helpful nature.
News Headlines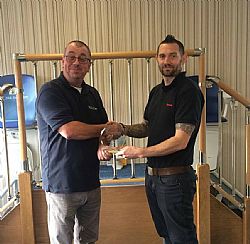 Able Care, a specialist mobility business based in Inverness and Aberdeen, covering the Highlands and the North East of Scotland, has been awarded Full Story...
New Facebook Page for Able Care's Aberdeen showroom

The Aberdeen branch of Able Care is spreading it's wings and now has it's own Facebook Page. Why not "like" the page a Full Story...