Accessibility
We've tried to make our website as accessible as possible, to as wide a range of viewers as possible. 

Nowadays tools assisting accessibility are built in to all modern browsers, and internet users who need this assistance know how to use them.
People with a visual impairment may need to be able to vary the look of the site or use sites that can be read out by screen readers; some people with a physical disability may not be able to use a mouse and need to navigate through the site using keyboard shortcuts. 

It is important to us that we don't create barriers that get in the way of you using our site. 


The following techniques help make this a reality.
The use of well formatted text instead of plain graphics.
Never creating navigation systems using technologies such as JavaScript or Flash.
Always separate content from styling so that users can enforce their own styles.
A consistent style of navigation is maintained throughout the website.
Endeavouring to make all web content conform to W3C standards.
All images used have a suitable alternative text.
If you have any problems using our web site please let us know.
Contact Us...
Able Care Inverness
T: 01463 233 900
Able Care Aberdeen
T: 01224 636 868
Making life a little easier...
Thank you for your professional service and the way you saved us money – the difference between yourselves and xxx(another company) is simply "no comparison".
News Headlines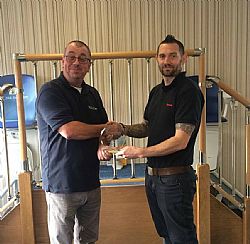 Able Care, a specialist mobility business based in Inverness and Aberdeen, covering the Highlands and the North East of Scotland, has been awarded Full Story...
New Facebook Page for Able Care's Aberdeen showroom

The Aberdeen branch of Able Care is spreading it's wings and now has it's own Facebook Page. Why not "like" the page a Full Story...