CareFlex specialist seating
Able Care is your local stockist of CareFlex specialist seating.
In everyday life, we generally take our sitting posture for granted. But when a little more help is needed to keep a person comfortable and safe, the chair they sit in needs to do some of the work.
Specialist seating offers a solution for balancing the four key considerations when choosing a bespoke chair: Comfort, pressure relief, posture control and independence.
One of the main issues when sitting or lying down for long periods is the discomfort caused by skin and soft tissue damage which happens when soft tissues are compressed to the point where circulation stops. Pressure ulcers can develop, and are made worse by factors such as incontinence, immobility, sensory impairment and age.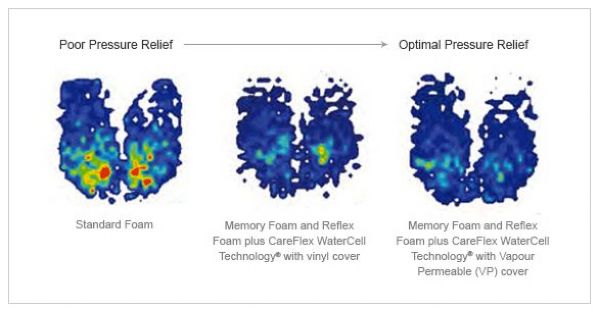 To promote a good sitting posture, all CareFlex chairs:
Support the maximum surface area of the body
Provide maximum stability and a well-balanced position
Prevent or reduce the occurrence of undesirable postural changes
Maximise functional ability
Increase comfort
Assist energy management
Assist frequent repositioning
Enhance the ability to transfer independently or with assistance
Your CareFlex Guide to Specialist Seating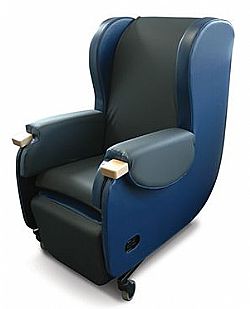 There is no compromise on quality when you order a CareFlex Chair. Choose the SmartSeat, SmartSeatPro, HydroTilt, HydroFlex or HydroCare. All come with CareFlex's patented pressure relieving WaterCell Technology fitted as standard.
You can customise the chair to suit the user's requirements, choosing a flat or contoured back, plus the additional option of a waterfall back with the HydroCare. Various accessory options are available.
Contact us to arrange a free no-obligation CareFlex Consultation.
You may be eligible for zero rated VAT on certain products and equipment. For more information please speak to our showroom team.
Contact Us...
Able Care Inverness
T: 01463 233 900
Able Care Aberdeen
T: 01224 636 868
Making life a little easier...
We would like to thank Able Care and all involved in the good, efficient and pleasant service we received in the fitting of N's stairlift.
News Headlines
Christmas/New Year Opening Hours Over the festive period our On-Call Engineer (Inverness based) will be available for Emergency Call Full Story...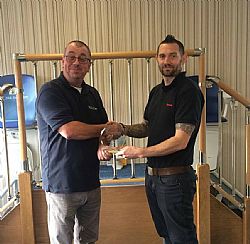 Able Care, a specialist mobility business based in Inverness and Aberdeen, covering the Highlands and the North East of Scotland, has been awarded Full Story...