Mobility
The largest selection of mobility aids in the North and North East of Scotland.
However you need to get about we can help you get there.
At Able Care we understand how important it is to stay mobile, safe, active and independent.
Mobility Scooters, wheel chairs and walkers
Pop in to our showrooms in Inverness or Aberdeen to see our selection of
Scooters (car boot size to executive scooters); Power Chairs; Manual Wheelchairs; Walkers and Walking Sticks. Our experienced team can help you find what you need to get about. We can advise you on the most suitable products to keep you moving.
Being local we pride ourselves on being around not only to help with the purchase that's right for you, but also to offer a dependable after sales service for repairs and maintenance.
Wheelchair Hire
Our Inverness branch offers wheelchair hire. There is no minimum or maximum hire period and no contracts. Just convenience to suit your needs.
Costs: £7.50 per day; £15.00 per weekend; £25.00 per week.
You may be eligible for zero rated VAT on certain products and equipment. For more information please speak to our showroom team.
A leading supplier in North and North East Scotland
Scooters
Wheelchairs
Frames
Rollators
Trolleys
Tri-walkers
Sticks and crutches
Hoists
Ramps
Steps
Reclining chairs
Bath boards
Bath lifts
Bath seats
Shower chairs and stools
Bath steps
Commodes
Bed pans
Step stools
Kitchen aids
Personal care
Continence wear
Contact Us...
Able Care Inverness
T: 01463 233 900
Able Care Aberdeen
T: 01224 636 868
Making life a little easier...
Thank you, staff and tradesmen. We are delighted and will both enjoy our new bathroom.
News Headlines
Christmas and New Year Closure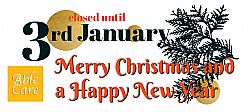 The Able Care showrooms and offices in Inverness and Aberdeen are now closed until 9am on Wednesday 3rd January 2018. Please be ass Full Story...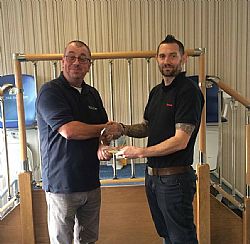 Able Care, a specialist mobility business based in Inverness and Aberdeen, covering the Highlands and the North East of Scotland, has been awarded Full Story...