Brochure Request
If you would like to know more about the 1000s of products available to help make your life a little easier we'd be happy to send you a brochure. You can request this by either completing the request below or calling our Inverness or Aberdeen showrooms.
If you urgently need information or a particular product please call the staff at either of our showrooms who will be happy to help.
If you only want to add your details to our e-newletter distribution list please complete the form below and tick the request box - you don't have to have a brochure!
If you want to know how we use your information you can see this in our Privacy Policy here.
Required fields are marked *
Contact Us...
Able Care Inverness
T: 01463 233 900
Able Care Aberdeen
T: 01224 636 868
Making life a little easier...
Thank you for your professional service and the way you saved us money – the difference between yourselves and xxx(another company) is simply "no comparison".
News Headlines
Christmas and New Year Closure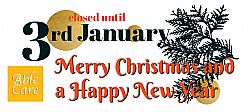 The Able Care showrooms and offices in Inverness and Aberdeen are now closed until 9am on Wednesday 3rd January 2018. Please be ass Full Story...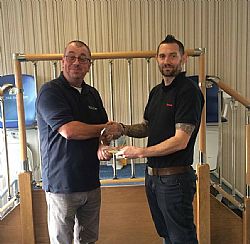 Able Care, a specialist mobility business based in Inverness and Aberdeen, covering the Highlands and the North East of Scotland, has been awarded Full Story...